Gresham Injury Law Center Staff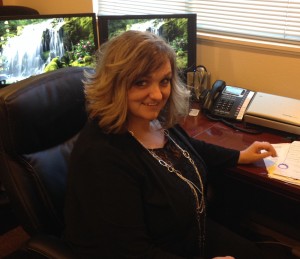 Annette Currier
Annette is a life-long resident of the Gresham area. She was raised in Boring Oregon long before it became famous. Annette's first legal job was in 1981 as a receptionist for a Portland law firm. Shortly after she was hired by a plaintiff's firm and started her 30 year career in plaintiff's personal injury work. She has worked with Tom/Gresham Injury Law Center for 13 years. She brings a wealth of experience, both professional and practical, to the firm and is central to its continued success. Annette is married to her husband of 29 years and has three grown daughters. She loves to sing, garden, create things and camp with her family.
Kristina Katona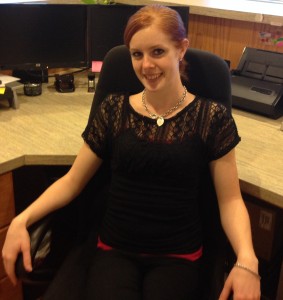 Kristina Katona hails from a small town in the Columbia River Gorge where she was born and raised with her 2 sisters. Kristina began her journey in the working world at the age of 15 pursuing her interest in catering and worked her way up to manager and event coordination at a museum in The Dalles. She moved to the Gresham area at age 21 to launch the next phase in her life. She began working for the Gresham Injury Law Center in December, 2010. In her spare time she enjoys going back home to the family ranch, playing with her dog, reading and crocheting.
Our Team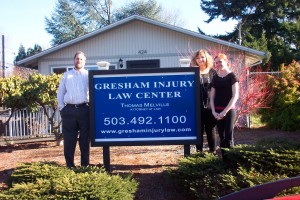 The people at the Gresham Injury Law Center are dedicated to our work, providing quality advice and guidance through a difficult period in the lives of our clients. We are committed to the rights of people needlessly injured as a result of carelessness either of other citizens or corporations. If you are hurt by someone and unable to make it on your own, contact the Gresham Injury Law Center for professional assistance. We know these claims. It is our profession.